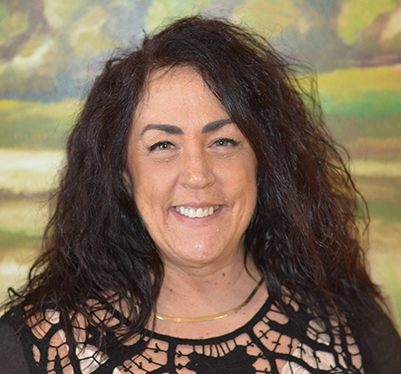 Misty Pfau
Financial Services Department Manager
Misty Pfau has been part of the Roy's RV Supercenter team since 2007. Prior to joining the team, she spent the better part of two decades working in the insurance and financial services sector and she has 25 years of banking experience. Misty is a licensed West Virginia Credit Life Agent, Property and Casualty Agent, Licensed Salesperson, and Notary.
Misty was drawn to Roy's RV Supercenter because of its family-like atmosphere and our dedication to providing world-class customer service. For Misty, the relaxed, friendly environment and no-pressure service style represents about as close to family as one can achieve away from home. She loves her work and the wonderful synchronicity that results from our team's sincere and passionate support of the RV lifestyle and each other.
Misty consults with our customers to help them reach their goals, assisting with obtaining optimal financing for our new and pre-owned RVs, as well as essential services such as gap and extended service coverage. She strives to obtain the lowest possible monthly payment or bottom-line price for each customer. Misty handles all financial transactions involved with the purchase of our coaches and works with numerous banks and financial institutions to simplify the loan process for borrowers. Misty ensures that all of our mandatory county, state, and financial documentation is completed with precision. Her extensive experience is a true asset to Roy's RV Supercenter and our valued customers.
"You can shop the way you want here. Stop in and see us! Bring your kids. Bring your dog. We make sure everybody is happy here!"- Misty
When she's not enjoying her work with the Roy's RV Supercenter dream team, Misty enjoys winter travel, photography, and spending time with her husband of 24 years, Bob, as well as her Cavalier King Charles Spaniel, Baxter.