Roy's RV Supercenter History
From a Driveway In Harman to An RV Paradise In Elkins, WV
West Virginia's #1 Favorite RV Dealership!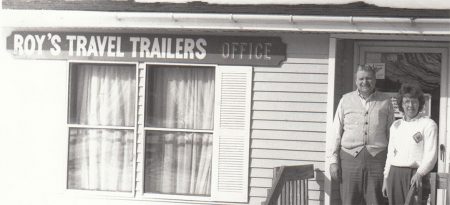 Roy's started with just three trailers in a driveway back in 1971. The business quickly outgrew that driveway and soon encompassed a 1-acre lot in the small Randolph County town of Harman, WV (pop. 80). Throughout the 1970s and 80s, Roy's RV Supercenter steadily grew. Our fierce commitment to our customers quickly earned us the reputation as the best small-town RV dealer with exceptional service.
During the 1990s, we continued to accommodate the needs of our customers as we filled a niche by providing much-needed service after the sale. It has always been our goal to provide ongoing support for our customers, including quality maintenance and repair service. We do not abandon you after the sale. We're in it for life. This commitment to our customers gained us a significant amount of popularity and we really started to grow, attracting fans of the RV lifestyle from all across the country. We are proud to be your #1 Favorite RV Dealership!