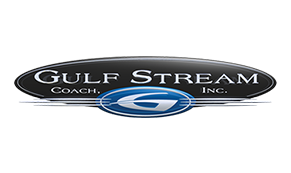 Gulf Stream Super-Lite Travel Trailer Dealer in WV
Motor Homes, Toy Haulers — Roy's RV Supercenter
Families and travelers love Gulf Stream! The company knows what you need and want — and delivers flawlessly. Gulf Stream provides some of the most iconic value and luxury models in the industry designed for you, by people just like you! The company is focused on family in everything they do. Whether you need one of the world's lightest weight camping trailers that can be towed by many cars and small SUVs, or one of their most innovative (and gorgeously spacious) motor homes or custom toy haulers, you will find just what you are looking for in Gulf Stream's wonderful lineup.

Ameri-Lite: The Travel Trailer
You can Tow With Your Car!
If you have a small SUV or a car such as a Ford Escape, Mitsubishi Outlander, Volkswagen Tiguan, or Jeep Cherokee and thought you might have to buy a large truck to tow a travel trailer, you will be pleasantly surprised! Gulf-Stream's Ameri-Lite series of Ultra-Lite and Super-Lite travel trailers offer everything you need to enjoy your next adventure with no unnecessary weight. Ameri-Lite's extremely affordable Little Giant (Model 16BHC) comes in at just 2,590 lbs.!